Ceramic Nest Eggs - 12 (Brown Or White)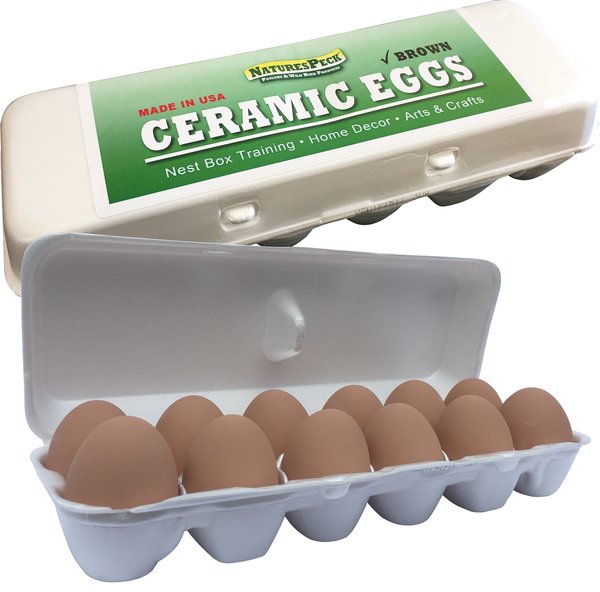 Ceramic Nest Eggs - 12 (Brown Or White)
Our Ceramic Eggs are MADE IN USA
Ceramic Nest Eggs from NaturesPeck look like real chicken eggs! Great for nest boxes, home decor, and craft projects.
Encourage nest box use: Place a ceramic egg in the nest box to assure your hens it's a safe and proper place to lay eggs.
Prevent egg pecking/eating: If one of your hens has a taste for eggs, place a ceramic egg inside the nest box and she will quickly become discouraged when she can't break through the tough shell.
Home decor: These realistic eggs are a perfect addition to your country home decor and will not spoil like real eggs.
Arts & Crafts: Decorate and paint ceramic eggs anytime for a fun art project. Create a special Easter egg that you can keep forever or give as a lasting gift.
Color Options: Brown, White, or Assorted (6 brown & 6 white)
Size: Standard Chicken Egg

Qty: 12
* Contact us for large quantity discounts
Shipping Note: Orders over $30 ship free when shipped within the contiguous US.

Featured Products