Value Pack 16 lbs (11 lbs Mealworm & 5 lbs Black Soldier Fly Larvae
Value Pack 16 lbs (11 lbs Mealworm & 5 lbs Black Soldier Fly Larvae
 A great way to try  Dried Black soldier fly larvae(Sunworms) while ordering  Dried Mealworms.
Get 11 lbs of Mealworms and 5 lbs of Sunworms BSFL (total 16 lbs of worms combo) for one low price! 

Feed separately mix together to create your own custom treat blend for poultry and wild birds. 

Ingredients: Dried Mealworms Net:11 lbs

Guaranteed Analysis: Protein (min) 50%, Fat (min) 23%, Fiber (max) 8%, Moisture (max) 7% 
Dried Black soldier fly larvae (Sunworms) Net :5 lbs

Ingredients: Dried Black Soldier Fly Larvae (Hermetia illucens)*
*Considered one of the best new alternative protein options for use in animal feed 
Guaranteed Analysis
Crude Protein(min)............45%
Crude Fat(min)..................35%
Crude Fiber(max)................8%
Moisture(max).....................8%
Calcium(min)......................3%
Featured Products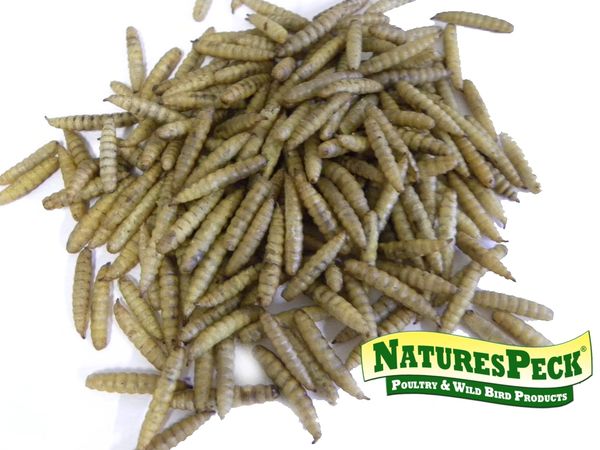 Dried Black Soldier Fly Larvae -11 lbs or 15 lbs bag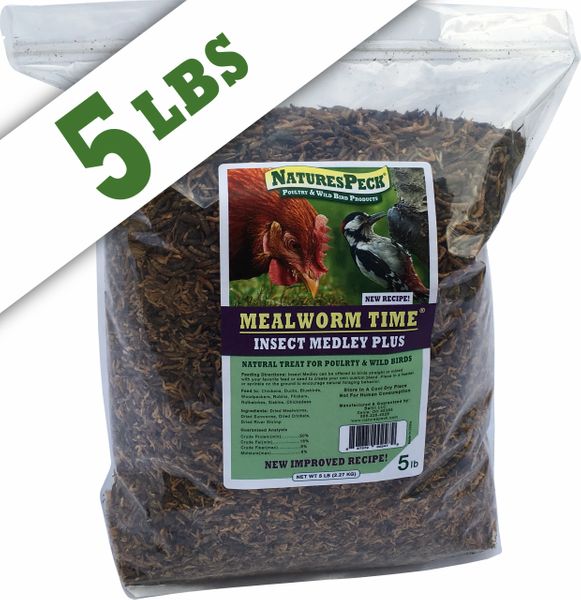 Insect Medley Plus- 5 lbs
$49.99
10 lbs-Dried Mealworms, Mealworm Time® (2 x 5 lbs.$35.each bag )
$69.99