Suet Peck A Bites with Mealworms , High Protein Mingle (11 lbs.)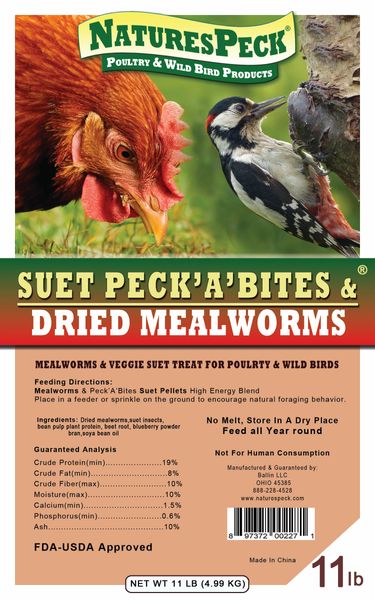 Suet Peck A Bites with Mealworms , High Protein Mingle (11 lbs.)
 Suet Pellets with Dried Mealworms , our most High Protein product !
 Treat your feathered friends with a High Protein Mingle of Dried Mealworms and High Energy Mini Suet pellets19% protein 
Our mini suet pellets are composed of vegetable Suet Berry & Insect ,no animal fat ,all natural made with berry & beets coloring 
  won't melt.  New Bites size for Poultry & Wild Birds
Ingredients:
100% Natural Dried Mealworms
Vegetable Suet ,Berry & Insects
 Net weight: 11 lbs. bag 
Featured Products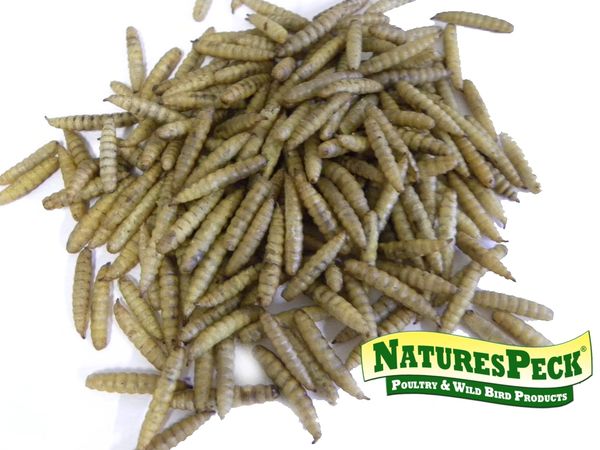 Dried Black Soldier Fly Larvae -11 -22-44 lbs.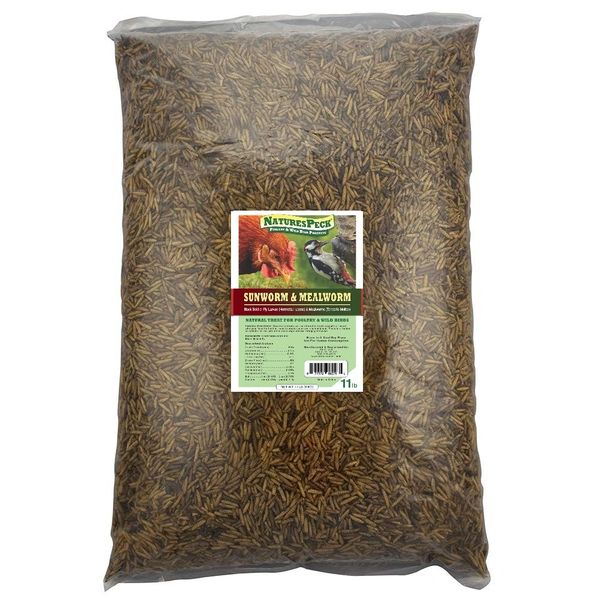 BLEND of Dried Mealworms and Black Soldier fly Larvae(Sunworms™)10-11-15 lbs.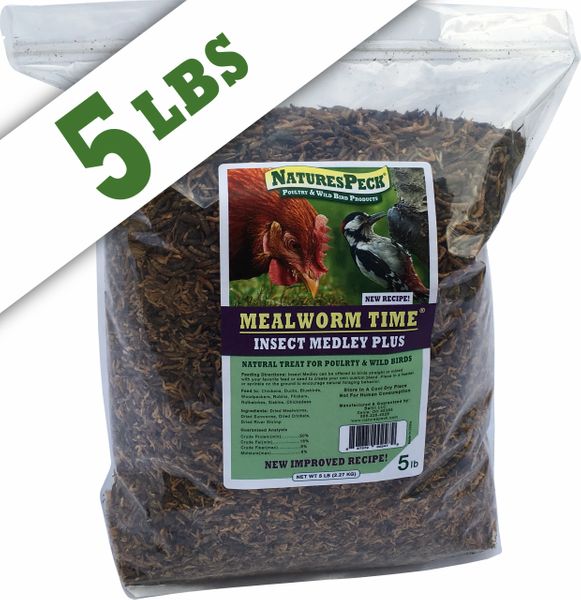 Insect Medley Plus- 5 lbs
$49.99