Insect Medley Plus- 5 lbs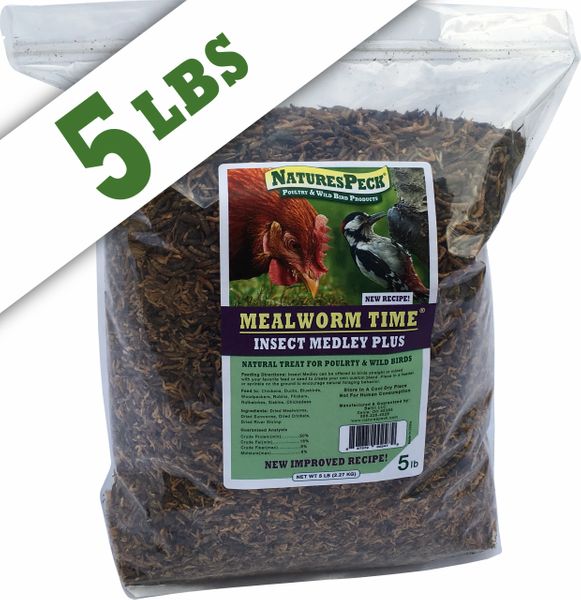 Insect Medley Plus- 5 lbs
Want more variety for your birds? Try Insect Medley Plus from NaturesPeck! 
Our new recipe starts with high protein Mealworms, then we add calcium rich Sunworms for an eye appealing contrast that chickens and other omnivorous birds can't resist. Crickets are blended in next and because this delicacy is dried, it's guaranteed not to hop away.  Finally we top it with River Shrimp to make this a true surf & turf blend.
Ingredients:
Mealworms, Black Soldier Fly Larvae (Sunworms), Crickets, River Shrimp
Guaranteed Analysis:
Protein(min)50%, Fat(min)18%, Fiber(max)8%, Moisture(max)10%

Net Wt. 5 lbs

Feed to: Wild Birds, Chickens, Geese, Ducks, Turkey, Turtles, Fish.

Featured Products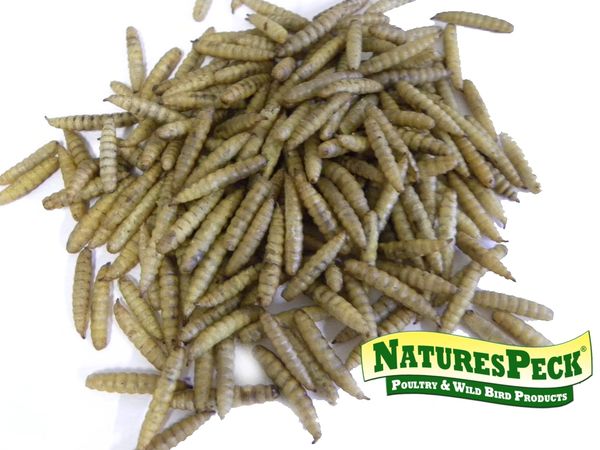 Dried Black Soldier Fly Larvae -11 15-22-30-44 lbs.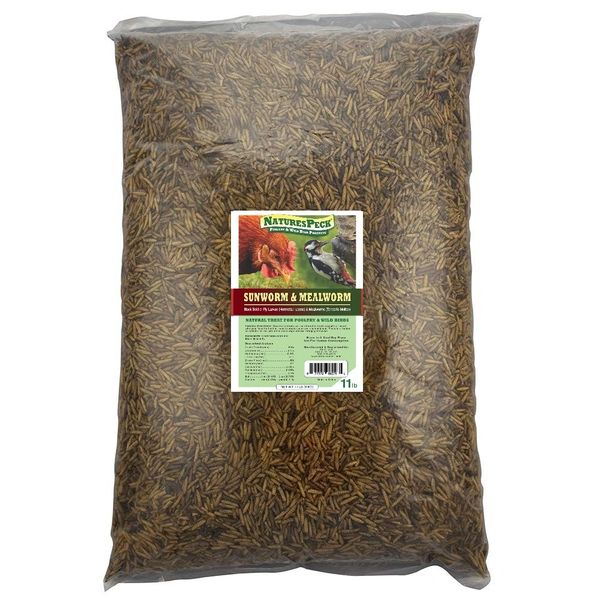 BLEND of Dried Mealworms and Black Soldier fly Larvae(Sunworms™)10-11-15 lbs.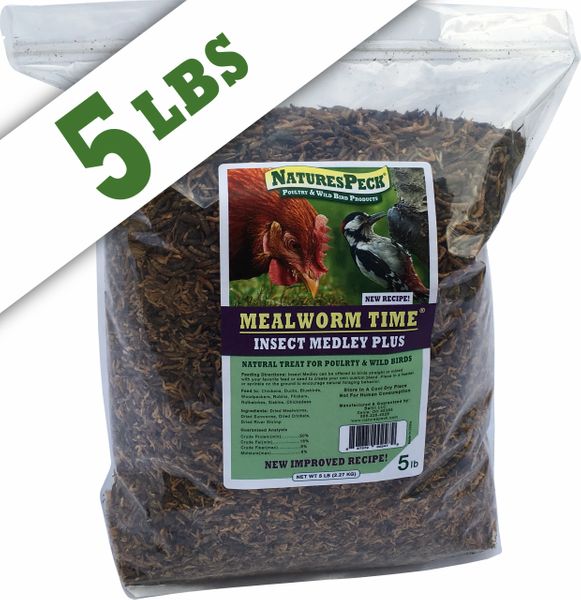 Insect Medley Plus- 5 lbs
$49.99