Land & River Combo 10 lbs / Crickets-5 lb + River Shrimp-5 lb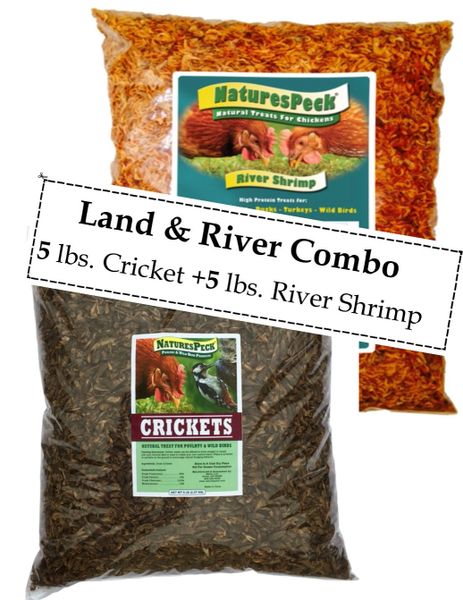 Land & River Combo 10 lbs / Crickets-5 lb + River Shrimp-5 lb
Get a 10 lbs Combo; 5 pounds of quality dried River Shrimps and 5 pounds of Dried Crickets

Feed to: Turtles, Chickens, Ducks,
Insect Treats from NaturesPeck - We are your source for the highest quality dried Insects. 
NaturesPeck
 is owned and operated by people who have been in the mealworm business for over a decade so you can be sure to receive quality mealworms  and insects at low prices. We pride ourselves in providing great quality with service to match and that's guaranteed because we want you to come back to us the next time you need mealworms or dried insects. 
Dried River Shrimps And Crickets for Poultry is good for forage - Our land & River combo makes a great treat for most poultry
Ingredients: Dried River Shrimps,  Dried Crickets
Net Wt: 10 lbs 
Not for human consumption

Featured Products